3 Reasons to Join The Green Gathering
13th of Mar 2020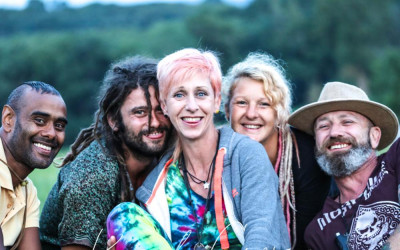 All this warmer weather and blue skies can only mean one thing: spring is nearly here! That's right folks, it's time to start packing away the woollies and get planning for festival season. The UK's 2020 calendar is jam-packed with lots of amazing festivals that are ready to amaze, including The Green Gathering! This fabulous festival will be returning on 30th July until 2nd August 2020.
Have you not booked your tickets to this event yet? Here are three reasons why you absolutely should.


It's the perfect place to learn


Green Gathering offers more than music (although its line-up is fantastic!) by providing revellers with lots of lovely ways to expand their mind and learn new things! You can get educated on the wonder of permaculture, learn about current campaigns, create amazing things and mingle with folks on Hill Village who live off-grid or unconventionally all year round!


You can relax


Needing a recharge? Then head on over to the Healing Circle and find your inner zen. The Healing Circle has a beautiful garden and yurts where you can stretch it out in yoga, treat yourself to a message, speak with healers, try your hand at Chi Gung and take part in healing art workshops. Lovely…


It's the UK's greenest festival


The brains behind the festival really do go the extra mile to reduce the events carbon footprint! All the sites electricity is solar, or wind-powered, and the festival proudly showcases low impact alternatives for green living.


Tuned in Travel share The Green Gathering's eco-friendly vision and are proud to be the festival's official transport providers. We offer sustainable transport options including nation coaches and private hire for options. Plus, we guarantee to balance 100% of carbon emissions generated through travel to and from the event.


We're so excited for the return of The Green Gathering, we're offering a fantastic 10% off travel tickets to and from the event! Book today.