18th of May 2023
About Us
Book your next ride with us
Innovative and environmentally-conscious events travel company offering safe, affordable, and greener travel to your favourite festivals and music events.
Find out more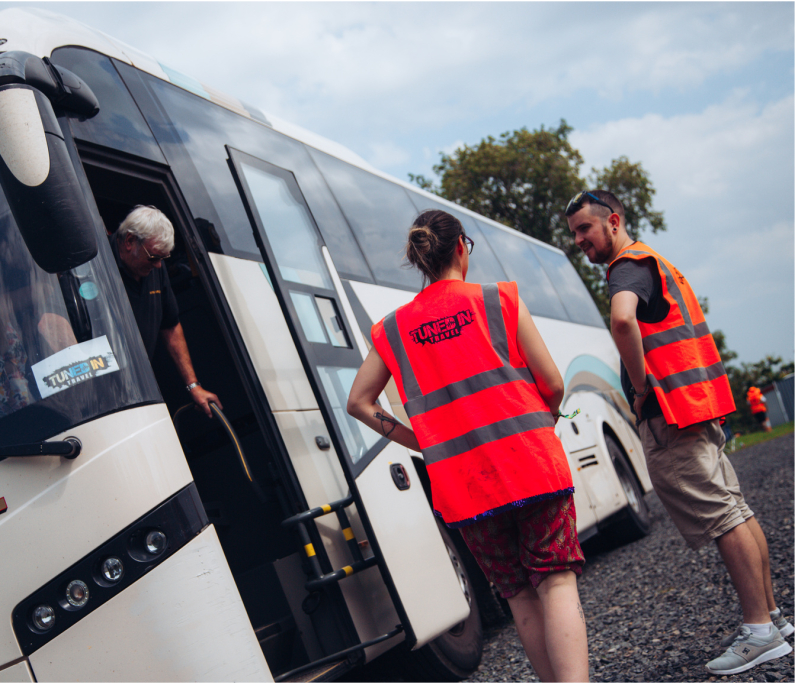 The booking of the journey at the customer service i received was spot on. I couldn't of asked for better customer service and how easy it was to book and change things to the journey.
Natalie Bonnick - Eastern Electrics Festival 2017 / Private Hire
Thank you for your great service!
Luchia Pontone - BoomTown Fair 2016 / Private Hire
The driver was very helpful when he picked up my girls last Sunday morning from Brighton city airport from a festival. He even sent me a voicemail saying he had got the girl safely in the bus so we could go to sleep :-))) Thank you
Melanie Vowell - Wild life Festival 2016 / Private Hire
The instructions were clear on where to meet and what time the coaches would run, booking was really easy and all staff were helpful and friendly. It made the whole festival experience even better! Thank You!
Catherine Taylor - Bluedot Festival 2017 / Official Coaches