5 Reasons ArcTanGent Rocks!
22nd of Nov 2019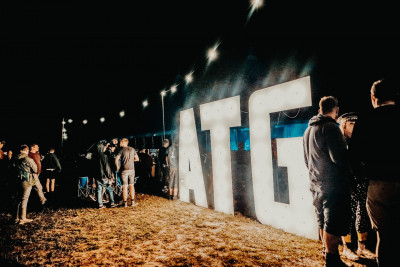 5 Reasons ArctTanGent Rocks


ArcTanGent is one of the best, most unique festivals around. It is loved so much, it has amassed its very own dedicated following of die-hard fans and secured itself as a key event in the UK's summer festival calendar.


Not experienced the splendour of ArcTanGent yet? We've listed our top five reasons to add ArcTanGent to your festival bucket list for 2020.


1) Intimate Atmosphere


ArcTanGent is a small affair by comparison to other UK festivals, hosting a capacity of just 5,000. However, the small size of the event only adds to its appeal, so much so that the event won the Best Small Festival Award of 2018 and has been nominated again for 2019!


2) Friendly Vibe


Even the most veteran festival-goers are unlikely to have encountered a crowd quite a as friendly as those attracted to ArcTanGent. People travel from all across the globe to join the sublime frolicking of this festival. Given the intimate atmosphere, you'll likely find yourself chatting to jolly strangers who you happily bump into more than once throughout your stay.


3) Music


ArcTanGent is anything but mainstream. The music on offer is a mind-blowing mix of math-rock, noise-rock, post-rock and all genres in between with the festival bringing artists from all over the globe to its stages. Those lucky enough to be offered the opportunity to join the ArcTanGent family play with a passion and vitality that is seldom found elsewhere.


4) Silent Disco


When the music stops the fun continues at the festival's silent disco! The disco runs until approximately 3 am, with friends and strangers brought together to dance the night away. The silent disco has a great selection of channels and the headphones are available to rent for the entire festival.


5) Easy to get to


Tuned in Travel offer an array of different transport options making it super easy for you to get to and from this Bristol-based event. Make friends with fellow festival lovers on one of our national coaches departing from major cities across the UK. Travelling in a group? Choose our private hire option and tailor your journey to your needs, with door to door pick-ups available. For those making their way via train, we provide coach services from Bristol which ferry you straight from the station to the site!


You are now armed with everything you need to know about ArcTanGent Festival which means its time to book your transport! We'll see you there.