5 Reasons we LOVE Larmer Tree Festival
13th of Feb 2020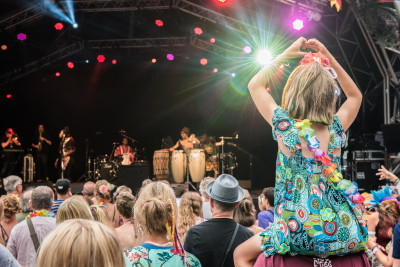 We had a million and one reasons for why we love Larmer Tree Festival 2020, but we realised that it would take a very long time to read. Instead, here is our top five reasons for why we believe Larmer Tree Festival deserves to be in your diary this summer:


30 Fabulous Years


With more than a quarter of century experience under their belts, the inspired minds of Larmer Tree Festival certainly know how to throw a splendid event. Expect stop-you-in-your-tracks artwork, a warm and welcome atmosphere, fantastic workshops and much, much more.


Magnificent Music


Last week, Larmer Tree Festival released their 2020 line-up and it is truly one for the ages. Headlining will be James, Frank Turner and the Sleeping Souls, Jack Savoretti. Alongside these huge acts are Beverly Knight, The Big Moon, Ward Thomas, Fellman, Crippled Rook, The Newcranes and many more. Get your dancing wellies ready; it's going to be a mega weekend!


Magical Surroundings


A festival of such beautiful brilliance deserves a stunning site and Larmer Tree Festival can proudly boast to having this box ticked. Hosted at Larmer Tree Gardens, the festival grounds are a place of sheer natural beauty. Be sure to take time to explore its many lawns, woodlands and wandering paths.


Family Friendly


Larmer Tree Festival is the perfect place to bring the little revellers! The festival provides family camping and lots of lovely activities for the kids to join. The family headliner announcement is waiting in the wings so watch this space…


Thinking Green


Like Tuned in Travel, Larmer Tree Festival is committed to taking an environmentally conscious approach. This year, they will be continuing their Drastic on Plastic campaign, working with Grist Environmental to recycle as much as possible and use local produce where possible. Plus, they have joined the Tuned in Travel family! Hopping on one of our coaches helps to reduce the number of vehicles taken to the festival. Plus, we guarantee to offset 100% of our passenger carbon emission generated when travelling to and from the festival. Read more about our carbon offsetting here.


Well folks, there you have it: five fabulous reasons to join us at Larmer Tree Festival this summer! Book your tickets at through the Larmer Tree website and be sure to book your transport with Tuned in Travel.