Kendal Calling's 2020 Line-up!
30th of Jan 2020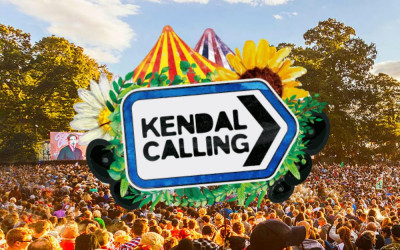 Renowned for great music, good vibes and stunning views, Kendal Calling has long been one of UK's most known and loved festivals. This summer Kendal Calling will be celebrating its 15th year and boy oh boy have they released a line-up worthy of the occasion!


Headliners for 2020 include Supergrass, Foals, Primal Scream, Blossoms, The Kooks, Dizzee Rascal and Craig David Presents TS5!


As well as revealing this huge line-up, Kendal Calling have also released their 2020 theme: retro arcade! Think Pac-Man, Dig-Dug, Crazy Taxi and Space Invaders all joining the whirlwind of fun in the fields. Get ready to get creative with your arcade fancy dress and expect 'over 50 video games, immersive games parade, legendary characters, crazy challenges, plus much, much, more.'


We are so excited to get back to the fields this summer! As the official transport providers for Kendal Calling, we are providing lots of lovely transport options for you to choose from. Are you travelling far and wide to come and join in the fun? We've got you covered with our national coaches which are departing from over 20 UK locations. If you're hopping on the train but not sure what to do from there, do not panic: we are providing a handy shuttle service from Penrith Station that will take you and your luggage straight to site. For those who are bringing the little revellers along for the ride, we recommend taking advantage of our private hire option. With private hire you can arrange door to door picks ups at a time to suit you.


Like Kendal Calling, we are committed to reducing our carbon footprint which is why we have teamed up with the fantastic charity Energy Revolution
https://www.energy-revolution.org.uk/
. When you book your festival transport with us, we guarantee to offset 100% of the carbon emissions generated during the journey through a donation to Energy Revolution. The charity then invests the funds into clean renewable energy projects such as solar panels on schools and wind turbines.