The Green Gathering 2020
1st of Nov 2019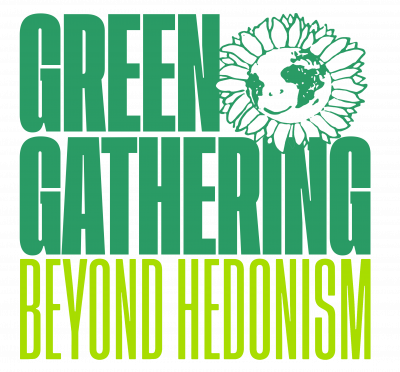 Calling all festival lovers, eco-warriors, campaigners, crafters, EVERYONE! We have great news – Tuned in Travel has partnered up with The Green Gathering to bring you cost-effective, safe and reliable transport to and from the festival in 2020!


Whether you're returning as a veteran attendee or rocking up for your first experience, The Green Gathering is sure to excite, amaze and educate your jolly socks off. This summer event has everything; mind-blowing music, hands-on crafts, health and healing activities as well as campaigners and kid's spaces.


What truly makes this event stand out from the crowd is its forward-thinking, eco-friendly approach to festival hosting. The Green Gathering is proudly the greenest festival in the UK and has had a ban on single-use plastic since 2015. What is more, the festival is completely off-grid using only power sourced from the sun, wind and, of course, its lovely people. In 2019 the festival recycled a staggering 73% of its generated waste – how amazing is that?


The wonder does not stop there! There are lots of exciting ways for you to get involved. The festival boasts hundreds of live acts performing across the solar and outdoor venues. 2019 performers included Henge, Celtarabia, Mobius Loop, Dragonsfly, FireFarm and Hoopy Frood.


Alongside the fantastic music is an array of exciting activities. If you want to get creative, head over to the Craft Area where you can learn everything from upcycled jewellery making, carpentry, leatherwork, pottery work and much more. Looking to get inspired? Look no further than The Campaigners Field, described by the festival as the "centre of politics and protest at the Gathering". This special space brings together both activists and academics who will be presenting workshops and discussions that raise awareness around a range of social and environmental justice issues. When you're ready to relax and regenerate, take some time out at The Healing Field where you can treat yourself to Yoga, Healing Arts and more.


Green Gathering is super family-friendly with lots of fun things for the little festivalites to enjoy. Last year the activities included kid's yoga, hooping and tie-dying. For the bigger festivalites, there is the Mayflower Project Teens Tent where teenagers can go and hang out, make friends and play games.


Here we have explored just a few of the inspiring reasons to join The Green Gathering in 2020, but there are hundreds more! Check out their
website
for further details.
Tuned in Travel is delighted to be a part of the magnificent event. We are offering both national coaches and private hire vehicles so you can choose a transport option that is suitable for you. What is more, we guarantee to balance 100% of all our passengers' carbon emissions generated when travelling to and from the festival.


We'll see you at the Gathering!