We are Proud Supporters of Energy Revolution
20th of Jan 2018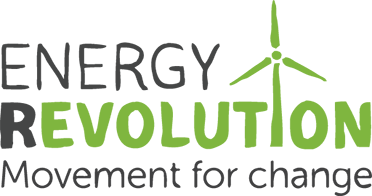 As avid festival-goers, we understand the freedom, fun and inspiration festivals can provide. However, it cannot be ignored that they do contribute to the degradation of our environment. In conjunction with our partner festivals, we are working to minimise our carbon footprint and contributions to climate change through a range of eco-friendly measures.
Collectively, festivals are responsible for approximately 15 kilotonnes of carbon-dioxide emissions each year. Transport alone contributes between 60%-80% to a festival's carbon footprint and with the number of successful festivals in the U.K increasing year on year, transport is becoming a major environmental issue.
We want the number of successful festivals to continue to increase without impacting on our planet any further. As a result, Tuned in Travel is taking eco-friendly measures. We are working closely with Energy Revolution – a project aiming to reduce carbon emissions for festivals – to provide festivals and festival-goers with a low-cost, low-carbon alternative.
Reduce your carbon emission to festivals
By providing coach and minibus travel to festivals, Tuned in Travel are already facilitating lower carbon emissions per traveller than train or car travel. However, we have taken this to this to the next level. When a festival-goer buys a ticket on our site, we calculate the the exact cost to offset the carbon emmissions of their transport using the guidelines provided by Energy Revolution. We then offer our customers the chance to make a donation to turn their travel miles into clean energy. This donation offsets the carbon emissions generated by their journey to and from the festival and 100% of the donation is invested directly into not-for-profit renewable energy projects by Energy Revolution!
Where are donations invested?
By making a small donation, you are helping to replace fossil fuel energy with renewable energy and build an infrastructure that can reduce our dependency on fossil fuels.
Energy Revolution invest the donations in not-for-profit renewable energy companies based in the U.K and abroad. In 2016, donations to balance over a million travel miles were invested in Bristol Energy Cooperative (BEC). A community-owned energy cooperative, BEC are growing Greater Bristol's local green energy supply by developing and funding renewable energy and energy efficient projects.
BEC's annual electricity output is currently 9,105 MWh (Megawatt Hours). That's enough to power 2,220 average homes. Of this, 214 MWh comes from their rooftop solar sites, 4,572 MWh are comes from their solar farm in Somerset and 4,319 MWh from their solar farm in Lawrence Weston.
Donations from festival-goers have contributed to BEC developing and eventually running a 4.2MW solar farm at Lawrence Weston, installing solar panels on six community buildings and purchasing another solar Farm in Somerset. Bristol is home to many of our festival partners and audiences. Their donations are coming full circle, taking the negative of carbon emissions and turning it into clean energy that benefits everyone.
This company is one small example of the excellent work taking place across the U.K by a number of not-for-profit renewable energy companies. By working together, we can collectively reduce carbon emissions, and individually reduce our own impacts. Together as a festival community we can change history, create a people-powered revolution and leave a healthy planet for future generations.